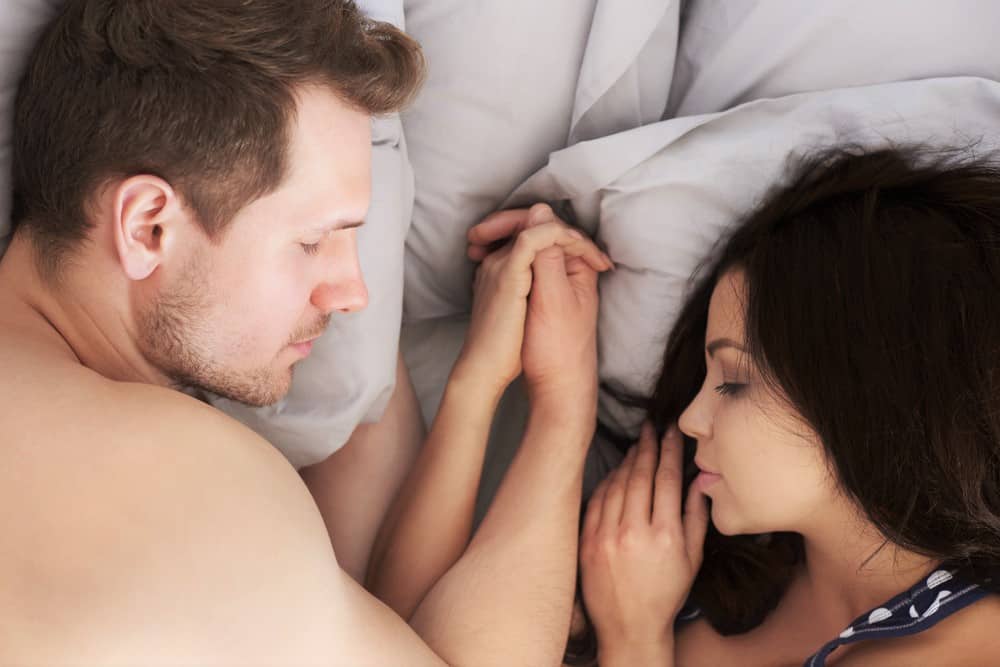 I know, that may seem a strange question and your answer could well be….Waking up with my beloved?? He leaves hours before I come into my day, or we usually wake up under the cat or the dog!! Or as someone said to me earlier today "we are never kidless when we wake up in the mornings!". I love that phrase "never kidless" and indeed it's a fact that many couples are rarely kidless. AND many of us are delightfully child-free for a variety of good reasons.
In other words, all our life circumstances are different and waking up together sensually in the mornings may or may not feature too much for you two. Or, perhaps it's an arena of potential enhancement with a little planning. As they say, you never know what you're missing till you try it.
So, why am I on about sensual mornings anyway? Well, a very creative couples' therapist called Kate Moyle invited me to write an exercise (or what she  calls an episode) for her exciting phone app called Pillow Play. She must have had a sixth sense because I just adore creating exercises for couples to help them enhance their intimacy. So, of course, I jumped at the chance. Pillow Play provides stunning audio guidance in the form of episodes, focused on busy couples who don't find it easy to be sensual and loving together and would appreciate some help in this vital aspect of relationship. Plus, it offers more confident couples varied and innovative ways to build in more sensuality, and loving fun into their lives.
So, my first offering is called The Gentle Awakening and is available FREE for a month from today once you download the app. I'm excited and I hope others get excited too. It's non-sexual by the way, in case you were wondering. Pillow Play offers a myriad of creative ways to be intimate, sensual and deeply connected with your partner without actually being sexual. This is for sure where so many couples struggle. They may find it easier to have sex than to get physically and emotionally immersed in each other in ways that sex may not always do for them, especially if it is rather disconnected, functional or dare I say it….even boring.
In this super fast age, I love that someone has created an app that enhances loving connection. In some ways, it's a bit sad that this is needed, but the truth is, it definitely IS needed, because there are so many reasons that couples fall down in making the time, the space and the peace to be close to one another. So, why not see if this could enhance your quality of loving one another. And of course, do start with my episode for FREE.
If it turns out not to be quite your scene, but you would like something similar, look out for my own audio programme Re-ignite Your Love. It's in the middle of a revamp at the moment and will be coming your way soon with an offer for those who receive this newsletter.
So, I'm sending you sensual mornings and sensual any times really and hope your relationship is enhanced as a result!
Love
Priya x